Dr. Alex Tang is a senior consultant paediatrician at the Johor Specialist Hospital, Johor Bahru and is part of the teaching faculty of Monash University School of Medicine in Malaysia. He obtained his basic medical degree in Universiti Kebangsaan Malaysia (National University of Malaysia) and his postgraduate training in Singapore, the United Kingdom and the United States. His specialty is in General Paediatrics with special interest in neonatology, respiratory medicine and biomedical ethics. He is a member of many professional bodies and of the International Child Health Group. He is the chairman of the Johor Branch of the Malaysian Paediatric Association.
<![if !vml]>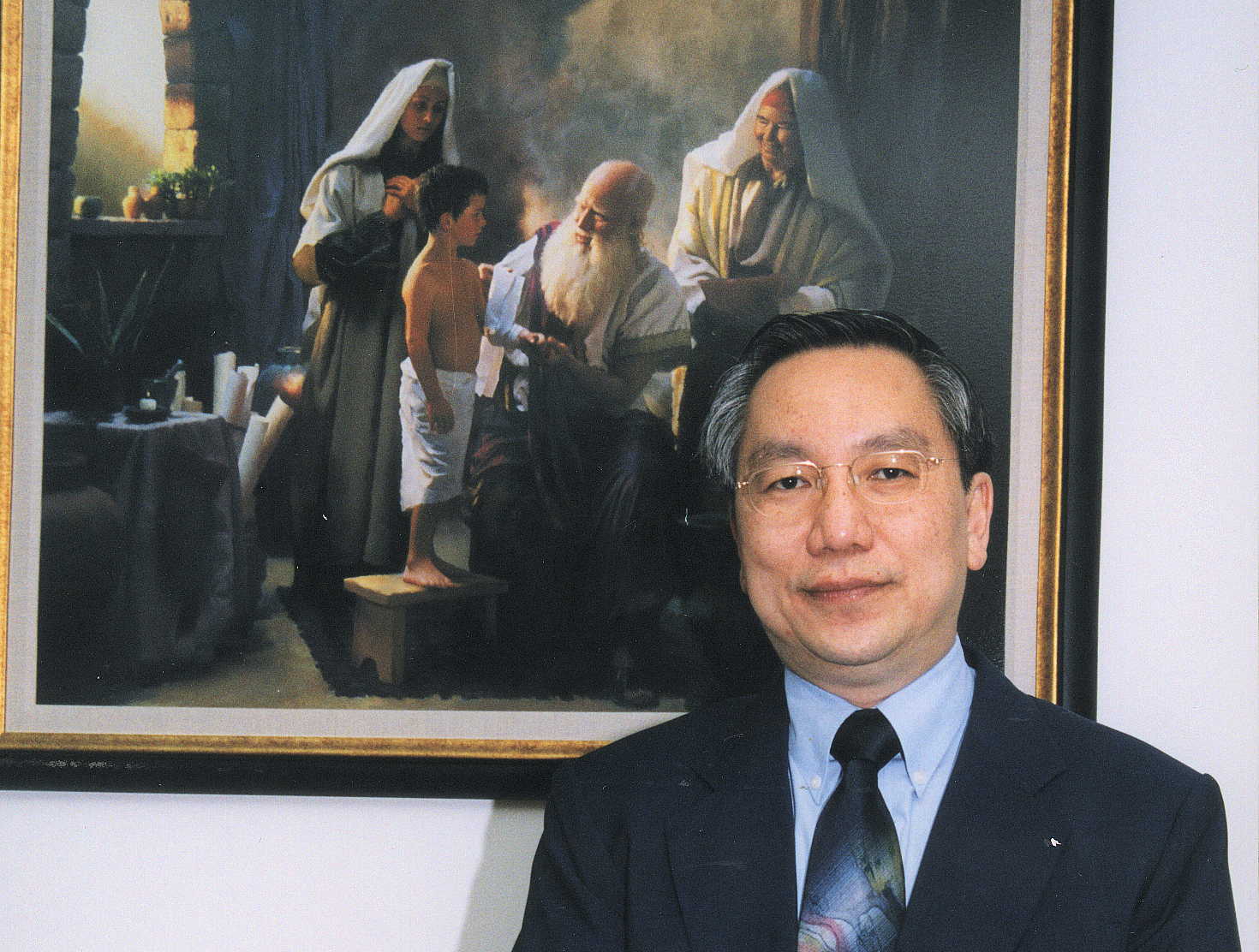 <![endif]>While as a student Dr. Alex Tang started the Medical Christian Fellowship in the medical campus of Universiti Kebangsaan Malaysia and the Christian Fellowship in the Bangi campus in Selangor, Malaysia. After graduation, he joined the Johor Bahru General Hospital in Johor and was involved in a church as cell group coordinator, leadership trainer, church board member and was acting pastor for a year. He studied and graduated with a Masters in Ministry from the Malaysia Bible Seminary. In addition he has a Certificate in Spirituality Studies from St. Thomas University, Miami, USA. Presently he is a Doctor of Philosophy candidate with the Asia Graduate School of Theology. Aside from a ministry in preaching and teaching the Word in churches, camps, seminars and Bible seminary, Dr. Alex Tang also contributed numerous articles to the Asian Beacon, Kairos' Understanding the Modern World Through Christian Eyes magazine and a series of devotions on 1 Chronicles for Asian Notes (2002). He has written a number of books: Random Musings from a Doctor's Chair: A Christian Doctor reflects on life and all that stuff (2005), A Good Day to Die: A Christian perspective on mercy killing (2005) and Live and Let Live: A Christian perspective on biotechnology (2006). In 2003, he started the Spiritual Formation Institute at the Holy Light Church in Johor Bahru. The mission of the Spiritual Formation Institute is to nurture disciples of Jesus Christ with informed mind, hearts on fire and contemplative in action. His special interest is in theology, philosophy, spiritual formation, Christian spirituality and biomedical ethics.
In community work, he is very active in Rotary, was a member of Rotary Club of Johor Bahru, Rotary Club of Tebrau and chartered member of the Rotary Club of Puteri Lagoon. In the Rotary Club of Tebrau, he started the Rotary Club of  Tebrau Heart Fund to sponsor children with congenital heart diseases for corrective surgery in the Madras Medical Mission in India and developed the Calvary Autistic Centre project for Autistic children in Johor Bahru.
Dr Alex Tang is listed in the Who's Who in Science and Engineering, and in Asia's 500.
Alex and his family worship with the Holy Light Church (English) where he is an elder. Holy Light Church is a Presbyterian church in Johor Bharu, Malaysia.